A4 Document Printing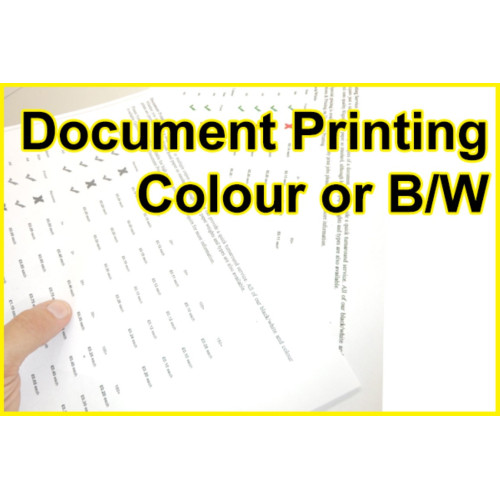 Document Printing Service.
Upload your documents for printing and either collect them from our store or have them delivered.


How to order



Upload your file.

Select whether you would like them printed in Black and white or Colour.

Select QTY of pages the document contains (please ensure this is correct or this could delay your order)

Add to cart.

For additional documents and quantities repeat the above steps.
Please send your 35mm films/Disposables/APS/Slides/Video tapes/ to
Speedy Prints,
1 Wesley Road,
Saltash,
Cornwall,
PL12 6AS
Please include your order number so that we can track your order easily to avoid delays.

Please note. All customers sending

films/Disposables/APS//Video tapes

are responsible for their own postage and packing. Please send your

films/Disposables/APS//Video tapes

via 'signed for' to ensure safe delivery to us. We cannot be held resposnsible for any items that may go missing during postage.

This service has been discounted to reflect the cost of postage on this service so sending us your orders and returns are FREE. Postage will still be applied at checkout but £3 has been discounted from this service

, so this would be the same as walking into our store and dropping off your order.