Mini canvas and easel set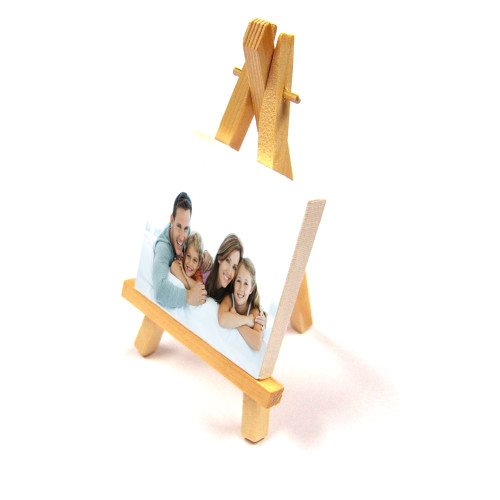 Mini canvas and easel set

Includes one easel and one printed box canvas.

The wooden tripod easel features an adjustable angle stand and stands 16cm tall with a canvas holding bar at the front.

The canvas you receive with each easel is 75mm X 75mm square and has an edge depth of 10mm.

The mini Canvas can be a display of artwork, photos or signage, company logo, a loving message, anything.

Perfect for practical professional or ornamental use.

Uploading photos is quick and easy to do.
First login to your account or create one if you have'nt already done so.

Select the size of print.

Drag and drop photos to the upload area or click upload.

Select your photos from your device.

Wait until each upload has said complete.

When finished uploading click add to cart.
Please note: If you are using an iPad or iPhone or any other device that uses Safari then please do not use the Safari browser, as the Safari browser is not compatible with any image uploading website. Please use any other browser to upload.