2x2" Foreign Visa/Passport photo service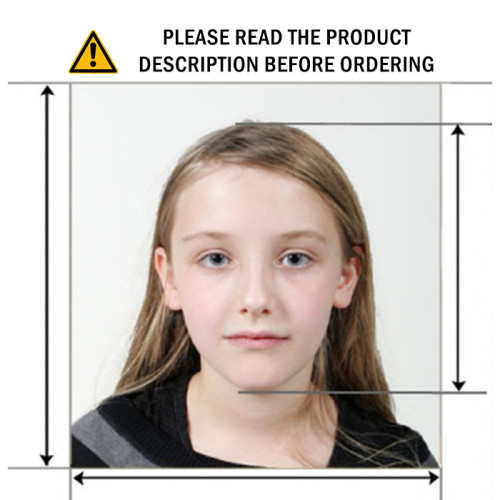 PLEASE FOLLOW THE INSTRUCTIONS BELOW - FAILURE TO DO SO MAY RESULT IN A DELAY TO YOUR ORDER.
Visa/Passport photo service.
2x2" Visa and passport photos for foreign countries.


We recommend wearing dark clothing for your photo.


Please follow the requirements below,

failure to do so may result in a delay to your order.


Requirements:




Use a flash and lighting that is equally distributed with no shadowing behind the person




Upper torso, side of shoulders and top of the head are all visible (Please leave extra background so we can crop down to the correct head size - see second image for example -

Please do not crop the image before uploading

)




A plain, neutral background with no shadows




Taken with a high resolution camera

Do not use screenshots or photos shared by social media apps, eg. Whatsapp or similar, as these may be too low resolution

.





How to order
Select Qty (each individual/persons photo that needs enhancing/improving)

Add to cart


Please note each copy contains 2 x identical photos of one person.
For additional copies, please increase the quantity.
To add a different person's photo simply repeat the above steps after adding to cart.


If you are local, Visa application specific photos can be taken by our staff, in store, to ensure accuracy and acceptable requirements.